How many times do you plan for a day of fishing and everything works out perfectly? Well today was one of those days! Phil Simon and I decided to go seabass fishing on the Carolyn Ann III one day after the season opened on May 15. When we arrived, Gina said they had a great day yesterday on the opener. Oh no! That's almost the kiss of death. Should have been here yesterday!
Well that wasn't the case.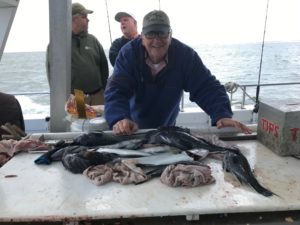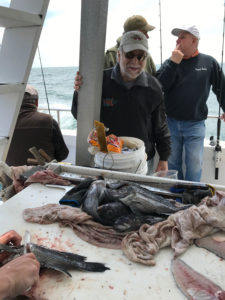 The weather was beautiful and the seas were perfectly calm. Best of all, we each limited out with 10 seabass and I had two small blues. What an enjoyable day and future great eating!